Combinations for China














If you'd like to report a picture for any reason, send me an
email
.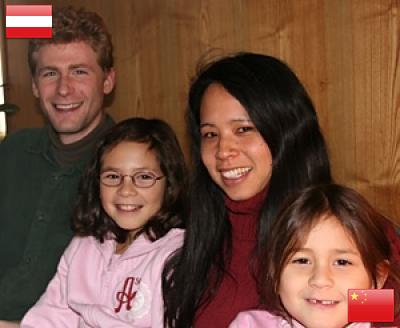 Markus from Austria and Melina from China
Markus, Mia, Melina und Marlies.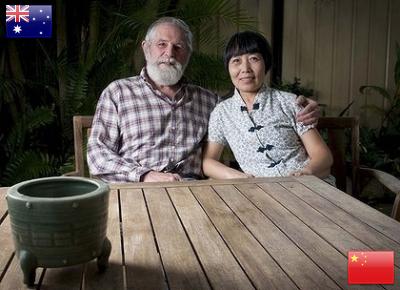 Michael from Australia and Wang from China
In this together - Michael and his wife Wang found different cultural attitudes to romance and sex when they married 20 years ago, but now appreciate the other's views.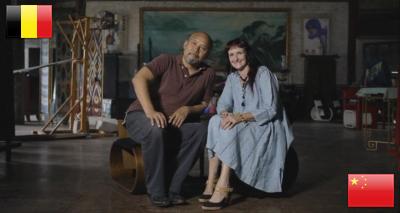 Jehanne from Belgium and Harrison from China
Harrison grew up during the Cultural Revolution where his larger than life personality was picked to perform acting and opera in the army. Jehanne chose 15 years ago to devote her life to oriental art, and left her privileged upbringing to move to China.
Ryan from Canada and Maggie from China
Ryan & Maggie live in Haikou, Hainan, China. They've been married for four and a half years and are blessed with a very adorable and amazing one-year-old boy, Casey, and an awesome two-year-old golden retriever, Button.
Robert from Switzerland and Mya from China
Mya married Robert before moving abroad for the first time to live in Bern.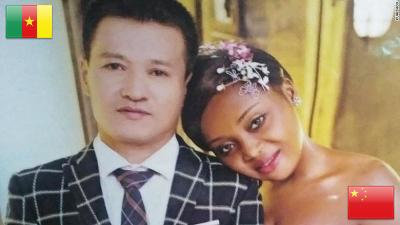 Sandra from Cameroon and Zou from China
Sandra Made and Zou Qianshun met in Cameroon and married in 2017.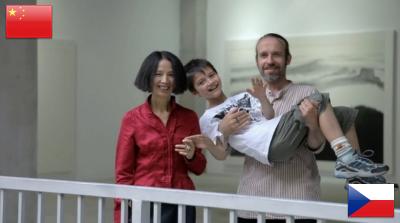 A Qin from China and Jiri­ from the Czech Republic
Both are painters living in the new art community of Songzhuang, Beijing. They sat next to each other in art school, and one fateful Chinese New Year in A Qin's hometown, their two worlds became one. In fluent Chinese, Jiri­ talks about how his child and wife has helped challenged his previous concept of freedom.
Jessica from China and Elijah from Germany
They live in Richmond.
Fufu from China and Chris from Denmark
Chris and Fufu are a Danish-Chinese couple who met in Beijing. Fufu is in a band called the Hellcats and has an online second-hand clothing shop whereas Chris plays football and enjoys riding his bike around town.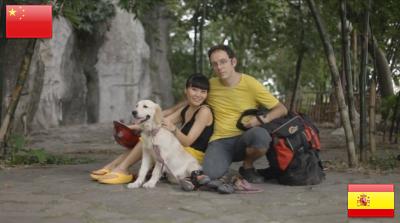 Kitty from China and Koldo from Spain
Koldo and Kitty left the daily grind of the big city to live the simple and natural life in Guilin. They live a slower life where they rock climb, swim, hike, and play with their dog Yoshi. But to arrive at this point was not easy, both had to change their own way of life to begin their new one.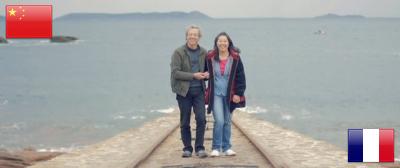 Qi from China and Michel from France
They're retired but live a dynamic and energetic life along the beautiful coastal area of Brittany, France. Their quirky and humorous personalities are expressed through Qi's discovery of another culture and their close relationship with their children.
AJ from China and Natalie from the United Kingdom
They met on the streets of Beijing and tell their tale of how their love has led them to start a new life together.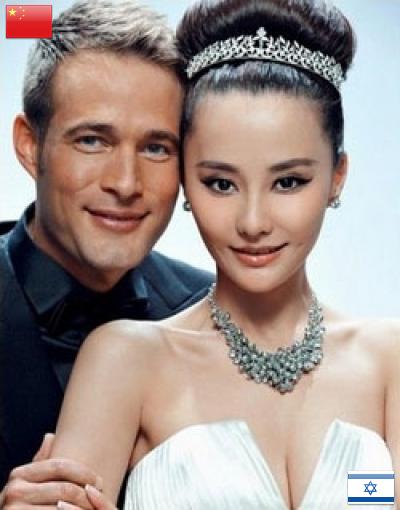 Zhang Ziyi from China and Aviv from Israel
Li Jia from China and Alessandro from Italy
Eric from China and Inese from Latvia
Our story is quite a modern day romance. I was living and working in Shanghai, China at the time, totally in love with the city and my work and not even remotely thinking of dating, let alone moving or starting a family. Eric was living in Canada. I randomly joined an online network for Shanghai expats and received an e-mail from him asking all kinds of things about Shanghai and business there.
Melissa from China and Bartosz from Poland
Melissa and husband Bartosz made their Polish-Chinese union official in Australia.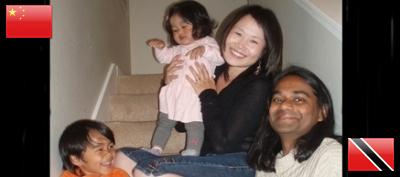 Michelle from China and Tim from Trinidad and Tobago
We met in a college in China. The university I went in the U.S. had a relationship with the university she went to in China. After I finished my Masters, I found this opportunity that was available to teach English in China.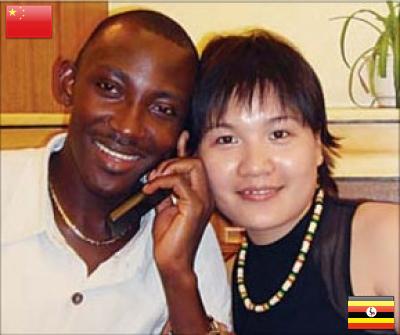 Pang from China and Senyonyi from Uganda
Zhang Hui from China and Roland from the United States
Liu from China and Shihuan from Vietnam
Liu is from Weijian village of Linqi town, the first man in the village to take a Vietnamese wife. In 2010 when he was working in Ninh Bing of Vietnam, he met a girl amongst his fellow workers, who is now his wife.