Combinations for Vietnam




If you'd like to report a picture for any reason, send me an
email
.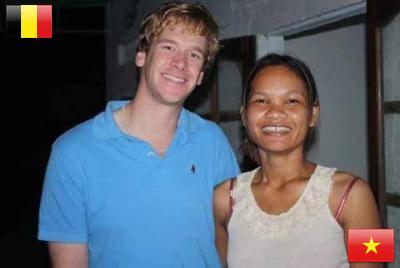 Jon from Belgium and Y from Vietnam
During their one week tour, the travelers, including Jon, enjoyed experiencing the lives of the Bana people. Jon was attracted by the "forest culture" and fell in love with Y Hem due to her honesty and no-thrills lifestyle. When the tour ended, Jon and Y Hem kept in touch with each other by email. To understand each other, Y Hem joined English classes, and Jon studied the Bana language by himself.
Liu from China and Shihuan from Vietnam
Liu is from Weijian village of Linqi town, the first man in the village to take a Vietnamese wife. In 2010 when he was working in Ninh Bing of Vietnam, he met a girl amongst his fellow workers, who is now his wife.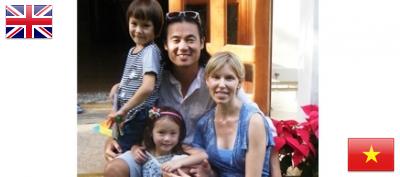 Elka from the United Kingdom and Thien from Vietnam
We met in Ho Chi Minh City, Vietnam, and have never lived anywhere else together. I have been in Vietnam for going on 17 years and Thien has been here for 10 years.
Maneesh from India and Dieu from Vietnam
Miss Vietnam Dieu Hoa, her husband Maneesh and their three children.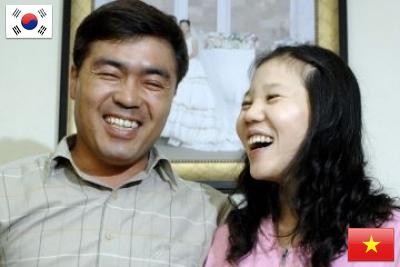 Kim from South Korea and Ngo from Vietnam
Kim a South Korean truck driver poses with his Vietnamese wife Ngo by their wedding photo after an interview at their apartment in Osan, south of Seoul.
Aziz from Pakistan and Nguyen from Vietnam