Combinations for Pakistan



If you'd like to report a picture for any reason, send me an
email
.

shaniera thompson from Australia and Waseem akram from Pakistan
Wasim Akram is a former Pakistani cricketer.On 7 July 2013, it was reported that Akram had become engaged to Melbourne woman Shaniera Thompson, whom he had met while on a visit to Melbourne in 2011. Wasim Akram married his Australian girlfriend, Shaniera Thompson on 12 August 2013, saying he has started a new life on a happy note. "I married Shaniera in Lahore in a simple ceremony and this is the start of a new life for me, my wife and for my kids" He shifted from Lahore to Karachi with his wife and kids. On 3 September 2014, the couple tweeted that they were expecting their first baby—third child of Akram.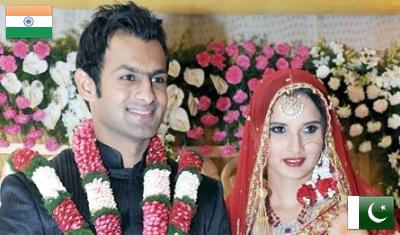 Sania from India and Shoaib from Pakistan
Sania and Shoaib are a celebrity couple that give hope to Indo-Pakistani friendship.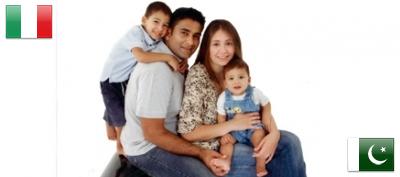 Sara from Italy and Waqar from Pakistan
We met at work. Waqar interviewed me for a job and was my manager for about a year! When he moved on, the whole team stayed in touch with him and became friends, and things developed from there, even though we didn't tell any of the others at first for quite a few months!
Imran from Libya and Reham from Pakistan
Aziz from Pakistan and Nguyen from Vietnam