Combinations for Norway


If you'd like to report a picture for any reason, send me an
email
.
Spencer from the United Kingdom and Vibeke from Norway
We met at the Taj Mahal in India whilst waiting for the sunrise. Because the Taj Mahal was bathed in thick fog, we got chatting and ended up travelling together for two weeks before I changed my air tickets for Gibraltar rather than Nepal.
Kambiz from Iran and Tine from Norway
We met via work. He was working for the United Nations Development Program (UNDP) when I was working for the United Nations International Strategies for Disaster Reduction (UNISDR) and we had a common project on disaster reduction and management in Central Asia. We talked on the phone a lot - I was in Tajikistan and he was in Iran coordinating the project. Although, we had talked a lot before I went to Iran, Iran was the first time we met.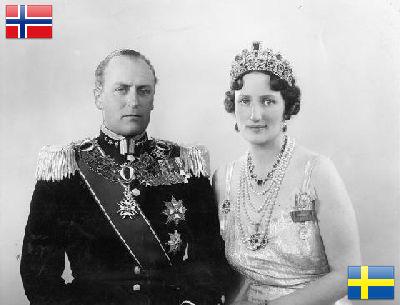 Olav from Norway and Märtha from Sweden
Married on March 21st 1929.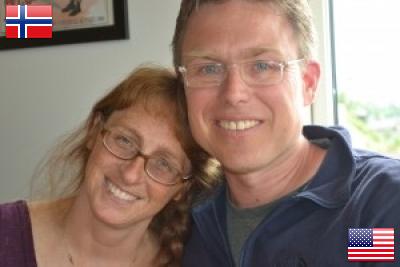 Birger from Norway and Juliet from the United States
I am a practicing Orthodox Jew, and Birger is a Norwegian-heritage agnostic. We got engaged in August 2006 after a whirlwind courtship, and we planned to be married the following January.