Combinations for Mexico








If you'd like to report a picture for any reason, send me an
email
.
Nils from Germany and Nancy from Mexico
Nancy and Nils met in 2000 in Mexico.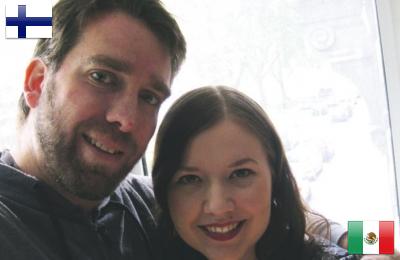 Katariina from Finland and Daniel from Mexico
Francois from France and Selma from Mexico
Fern from the United Kingdom and Mau from Mexico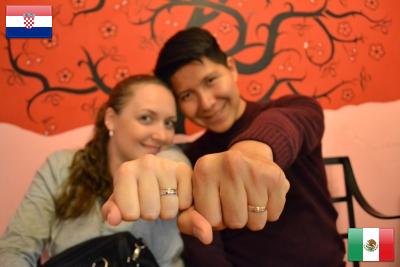 Maja from Croatia (Hrvatska) and Jaime from Mexico
Rullia from India and Valentina from Mexico
The two were married in 1917.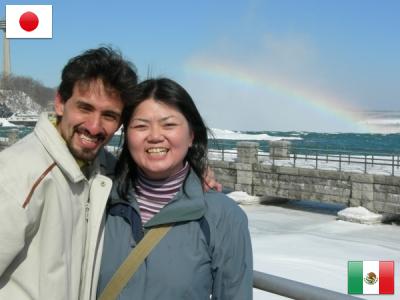 Nozomi from Japan and Alfredo from Mexico
The couple met at the University of B.C. seven years ago, and were married in April 2011. They live in Victoria with their dog, Bigo-chan.
Jad from Lebanon and Selene from Mexico
We met in school (university) in Michigan when he was a junior and I was a sophomore and ended up working at the same office - a study abroad office - in college. We were friends first as we did not have the courage to do anything at the time. I started liking him but I did not see he had any feelings for me. He would call me then not call me for three weeks so I thought maybe he just saw me as a friend.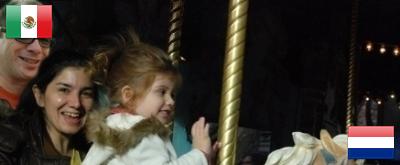 Rocio from Mexico and Trevor from the Netherlands
They live in Queens, New York.
Alicia from Mexico and Rey from the Philippines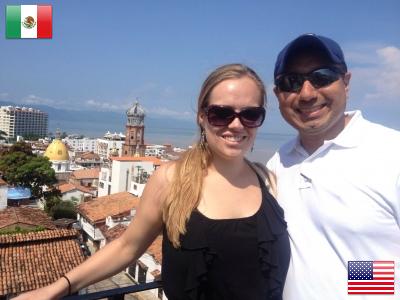 Gilberto from Mexico and Kate from the United States
We met at a salsa class 7 years ago and just got married in 2013. Two cultures=more holidays! !Festejemos!