Combinations for Spain









If you'd like to report a picture for any reason, send me an
email
.
Ashley from Canada and Borja from Spain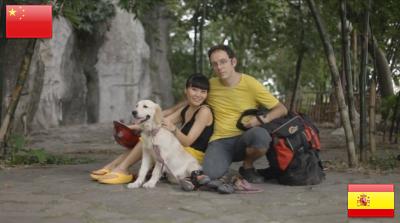 Kitty from China and Koldo from Spain
Koldo and Kitty left the daily grind of the big city to live the simple and natural life in Guilin. They live a slower life where they rock climb, swim, hike, and play with their dog Yoshi. But to arrive at this point was not easy, both had to change their own way of life to begin their new one.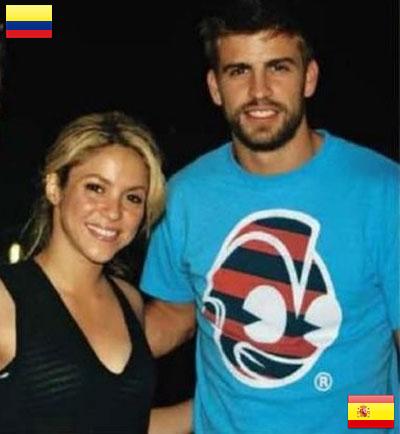 Shakira from Colombia and Gerard from Spain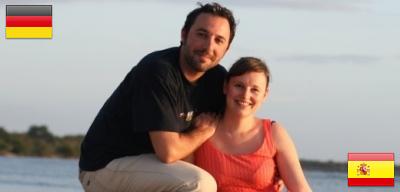 Marike from Germany and Roberto from Spain
Alfonso from Spain and Eugenia from the United Kingdom
Alfonso XIII was married to Princess Victoria Eugenie of Battenberg (Queen Ena), daughter of HSH Prince Henry of Battenberg and HRH Princess Beatrice of Great Britain and Ireland in 1906).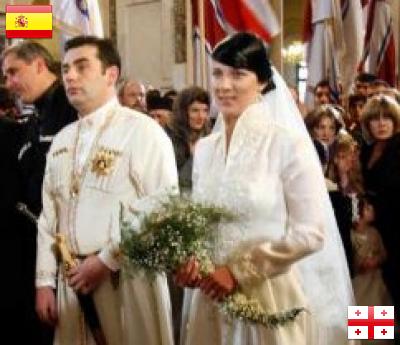 David from Spain and Anna from Georgia
Prince David Bagrationi-Mukhraneli, 32, and Princess Anna Bagrationi-Gruzinsky, 31, seen during their wedding ceremony in the capital of Georgia, Tbilisi, Sunday, Feb. 8, 2009. The Spanish-born head of the Georgian Royal Family that once ruled the Caucasus nation and the princess from a Bagrationi dynasty's branch were wed Sunday in Tbilisi.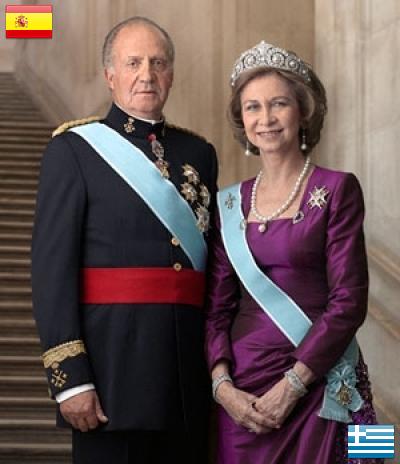 Juan Carlos from Spain and Sofia from Greece
Juan Carlos de Borbon (King Juan Carlos I) and Princess Sofia of Greece (Queen Sofia), daughter of King Paul I and Queen Frederika of Greece married in 1962.
Dennis from Spain and Allisha from Jamaica
They live in Germany now.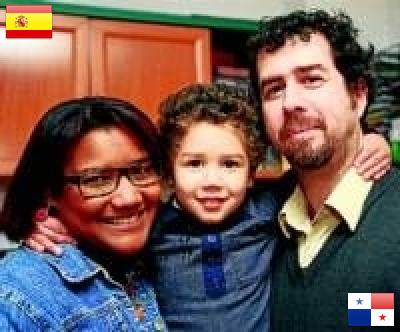 Juan from Spain and Maria from Panama
Juan met Maria online almost six years ago. The cyber meeting soon consolidated and took him to Panama to visit her.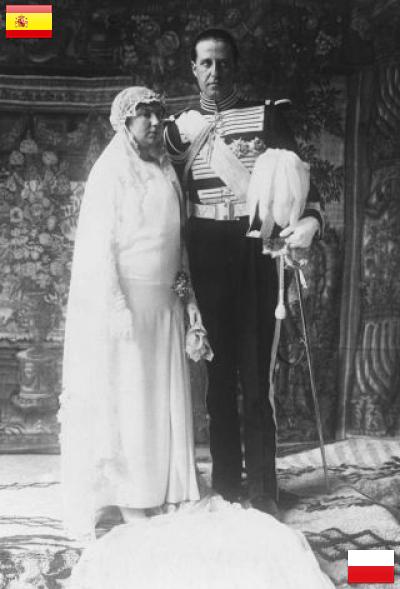 Isabel from Spain and Zemoisky from Poland
Formal picture following the wedding of Infanta Isabel Alfonsa of Spain, and Count Zemoisky Jan Kany of Poland, that took place in the Chapel of the Royal Palace, in Madrid, March 9, 1929.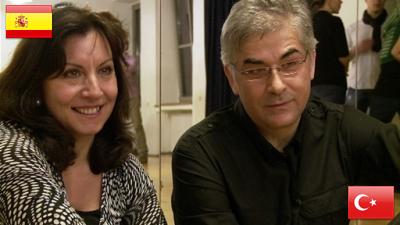 Chari from Spain and Turgut from Turkey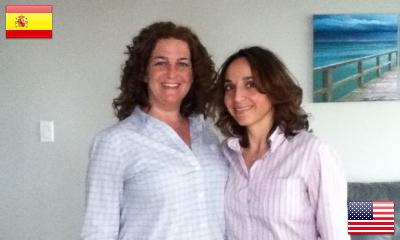 Mar from Spain and Heather from the United States