Combinations for Canada











If you'd like to report a picture for any reason, send me an
email
.
Luisana from Argentina and Michael from Canada
He's a global heartthrob and an instant sell out wherever he performs. But Michael Buble is set to break female hearts around the globe after announcing he is set to marry girlfriend, Luisana Loreley Lopilato de la Torre, who starred as the girl of his dreams in the video for his single Just Haven't Met You Yet.
Ryan from Canada and Maggie from China
Ryan & Maggie live in Haikou, Hainan, China. They've been married for four and a half years and are blessed with a very adorable and amazing one-year-old boy, Casey, and an awesome two-year-old golden retriever, Button.
Evan from Canada and Yaemin from Cuba
Evan married Yaemin in Cuba in 2008.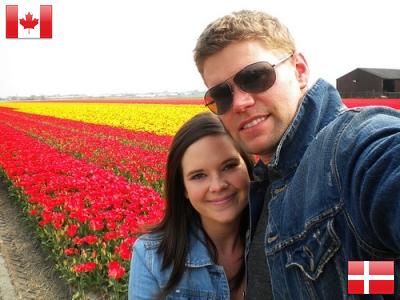 Lindsay from Canada and Henry from Denmark
I am Canadian, he is Danish. We met while he was living in Canada, working as a cowboy. After spending a year and a half in Canada together, we decided to make the move to Denmark, so he could go to University for free, and actually get paid by his government.
Ashley from Canada and Borja from Spain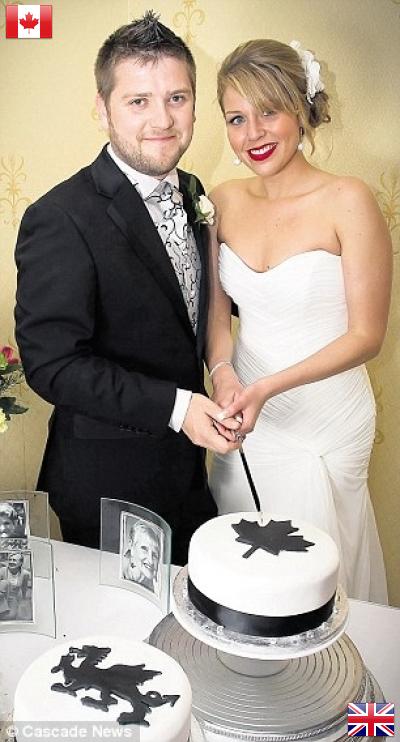 Crystal from Canada and Craig from the United Kingdom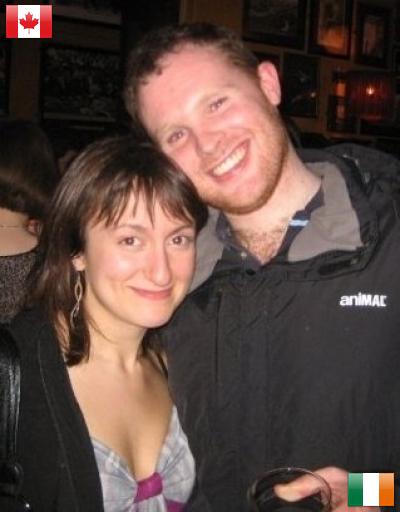 Jo from Canada and Noel from Ireland
Jo and Noel met in Canada, traveled around a bit and moved back to Canada. Five happy years together and counting!
Alexandra from Canada and Madhavan from India
Alexandra is from Vancouver, Canada & Madhavan is from Hyderabad, India. They met in college in the U.S. and it was love at first sight! They got married and have a daughter, Maya - who has the best of both worlds! For more info about our Indo-Canadian life: http://madh-mama.blogspot.ca/
Moli from Canada and Nico from Italy
The two have been working as dance instructors for a while.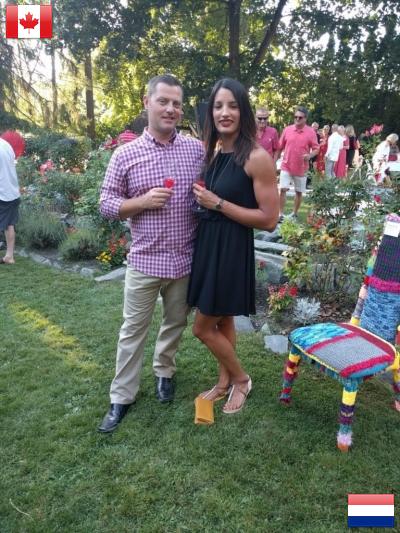 Matthew from Canada and Gina from the Netherlands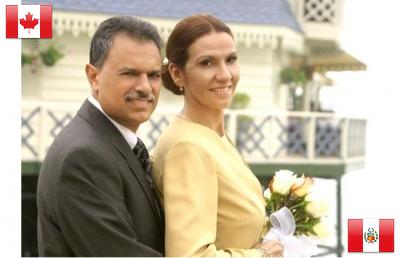 Satwant from Canada and Vilma from Peru
Vilma and Satwant were married in Lima, Peru on July 8 2006. Satwant travelled from Edmonton, Canada to Lima to get married. The ceremony took place at Vilma's home.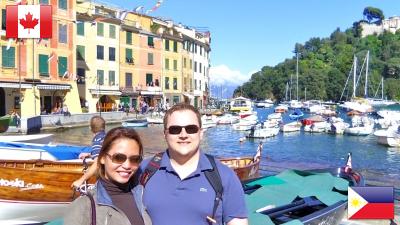 Justin from Canada and Leah from the Philippines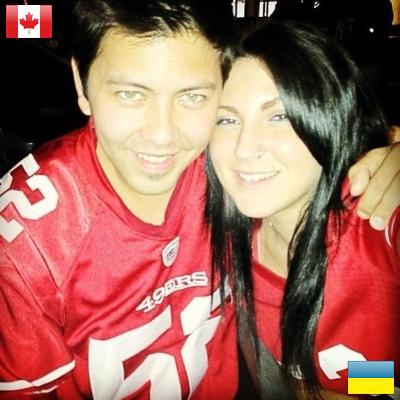 Crystal from Canada and Michael from the Ukraine
Monique from Canada and Charles from the United States
Partners since 1992.