Combinations for Australia












If you'd like to report a picture for any reason, send me an
email
.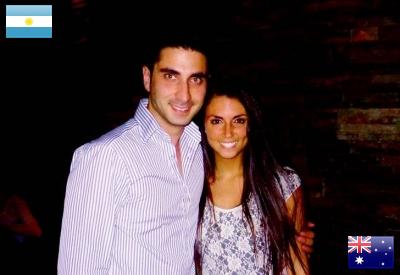 Rocio from Argentina and Mark from Australia
Gareth from Australia and Jess from Australia
Met over 5 years ago at Jess' work (a bakery) - married since June 2013 :)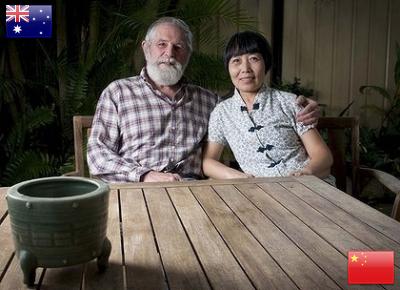 Michael from Australia and Wang from China
In this together - Michael and his wife Wang found different cultural attitudes to romance and sex when they married 20 years ago, but now appreciate the other's views.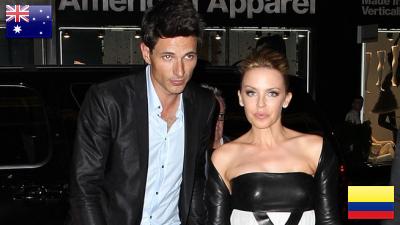 Kylie from Australia and Andres from Colombia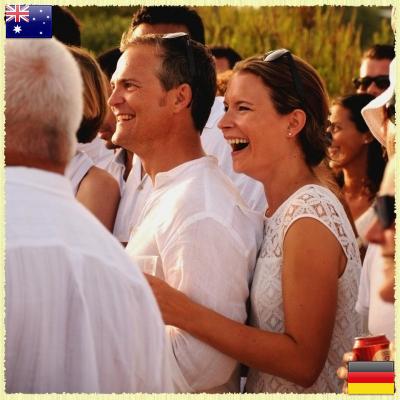 Damien from Australia and Esther from Germany
We met 7 years ago in Barcelona. After 2 years of long distance we finally got the chance to live together in 2008. Since then we lived in Dublin and NYC and are now back in our favourite city- Barcelona. Last year we got married in Menorca. Absolute blast. Funny and bizarre but so good to find your soulmate from the other site of the world! Blessed ...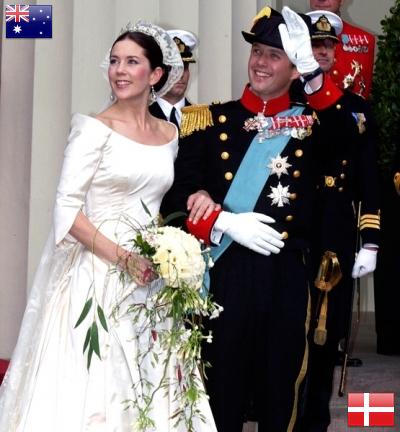 Mary from Australia and Frederik from Denmark
It has been reported that the Crown Prince of Denmark and the then-civilian Ms. Donaldson met at a pub in Sydney during the 2000 Summer Olympics.
Bess from Australia and Dave from the United Kingdom
For over thirty years, Dave, an Irish Catholic from Newcastle and Bess, a Walpiri woman from Yuendumu, have been married, raising a family, and working for the betterment of Aboriginal Australians in the Northern Territory.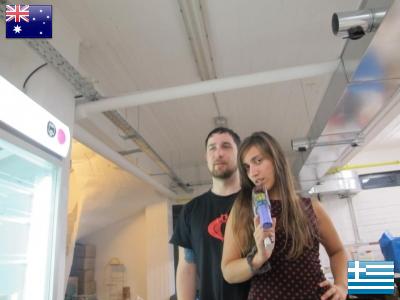 Rodger from Australia and Gina from Greece
Gina and Rodger met in 2009 in Athens while Rodger was touring Europe. Since then we have been together through long period of distance and bureaucracy difficulties. 4 years later we managed to finally solve all legal issues and get Rodger's papers fixed so we can stay together in Greece. However we are still fighting for an Australian visa. Once you know you have met the right person no boarders and no money expenses can stop you.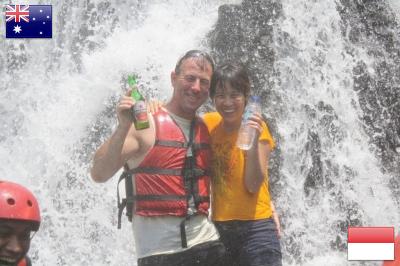 Andrew from Australia and Imelda from Indonesia
Andrew stumbled upon my profile and sent me a message saying that he would like to get to know me. I sent a reply and we both agreed to exchange Yahoo Messenger ID and started to chat. After some chats, we started to exchange emails and photos too. We started to chat sometime around February 2010.
Jessica from Australia and Madhu from India
Married and have one son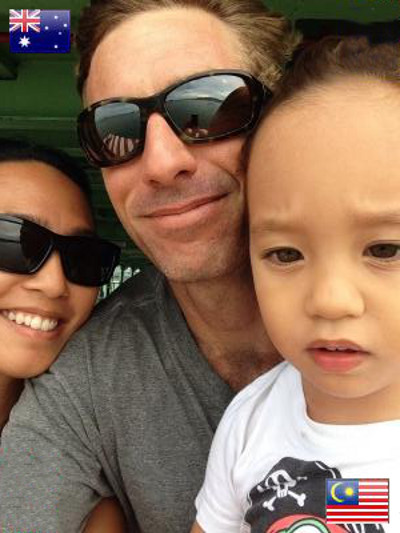 Phil from Australia and Yvonne from Malaysia
Craig from Australia and Ireen from the Philippines

shaniera thompson from Australia and Waseem akram from Pakistan
Wasim Akram is a former Pakistani cricketer.On 7 July 2013, it was reported that Akram had become engaged to Melbourne woman Shaniera Thompson, whom he had met while on a visit to Melbourne in 2011. Wasim Akram married his Australian girlfriend, Shaniera Thompson on 12 August 2013, saying he has started a new life on a happy note. "I married Shaniera in Lahore in a simple ceremony and this is the start of a new life for me, my wife and for my kids" He shifted from Lahore to Karachi with his wife and kids. On 3 September 2014, the couple tweeted that they were expecting their first baby—third child of Akram.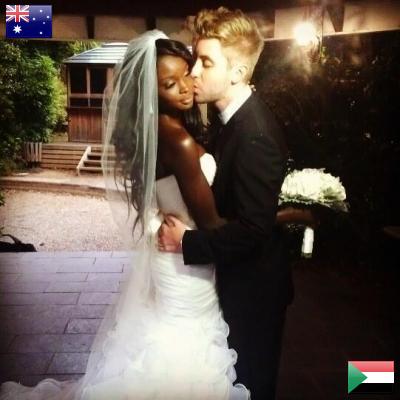 Jamie from Australia and Nikki from Sudan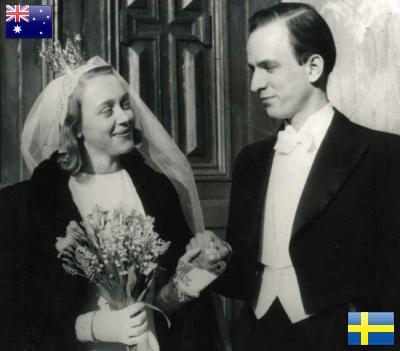 Else from Australia and Ingmar from Sweden
Married in 1943.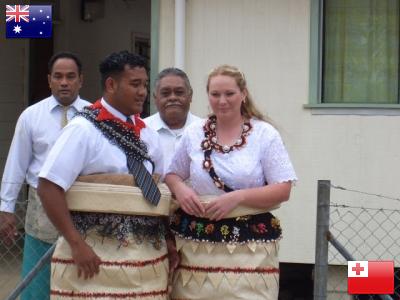 Sione from Australia and Nic from Tonga
Married on Tonga in 2010.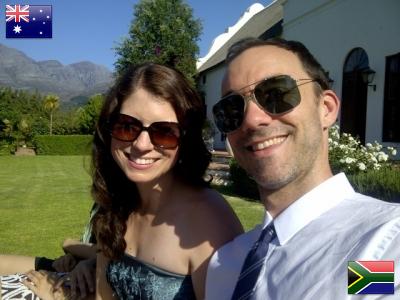 Mark from Australia and Candice from South Africa
We met at an improv convention in Australia and have been in a long-distance relationship for 16 months now. We visit each other every few months, but hopefully one day we'll live in the same place!