Combinations for Argentina






If you'd like to report a picture for any reason, send me an
email
.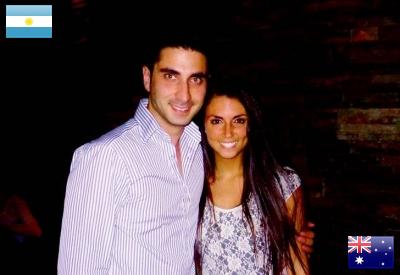 Rocio from Argentina and Mark from Australia
Luisana from Argentina and Michael from Canada
He's a global heartthrob and an instant sell out wherever he performs. But Michael Buble is set to break female hearts around the globe after announcing he is set to marry girlfriend, Luisana Loreley Lopilato de la Torre, who starred as the girl of his dreams in the video for his single Just Haven't Met You Yet.
Antonio from Argentina and Shakira from Colombia
Michel from Argentina and Jana from Germany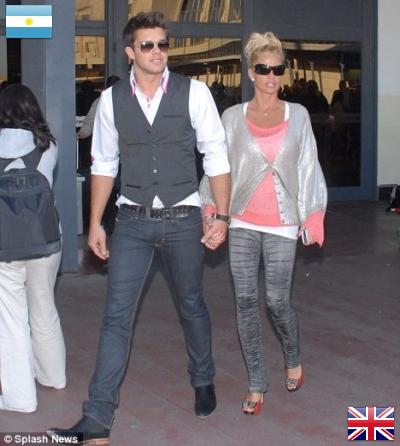 Leandro from Argentina and Katie from the United Kingdom
Happy couple: Katie has returned to Argentina with her boyfriend Leandro just two weeks after she visited to meet his parents.
Claudio from Argentina and Beatriz from India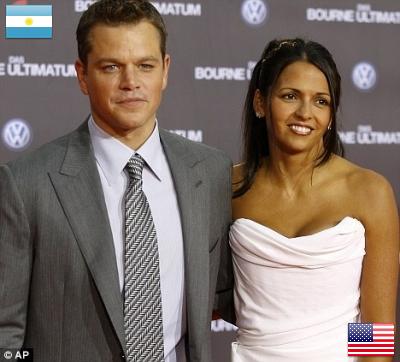 Luciana from Argentina and Matt from the United States
Damon with his wife Luciana Barroso, the mother of his three children.